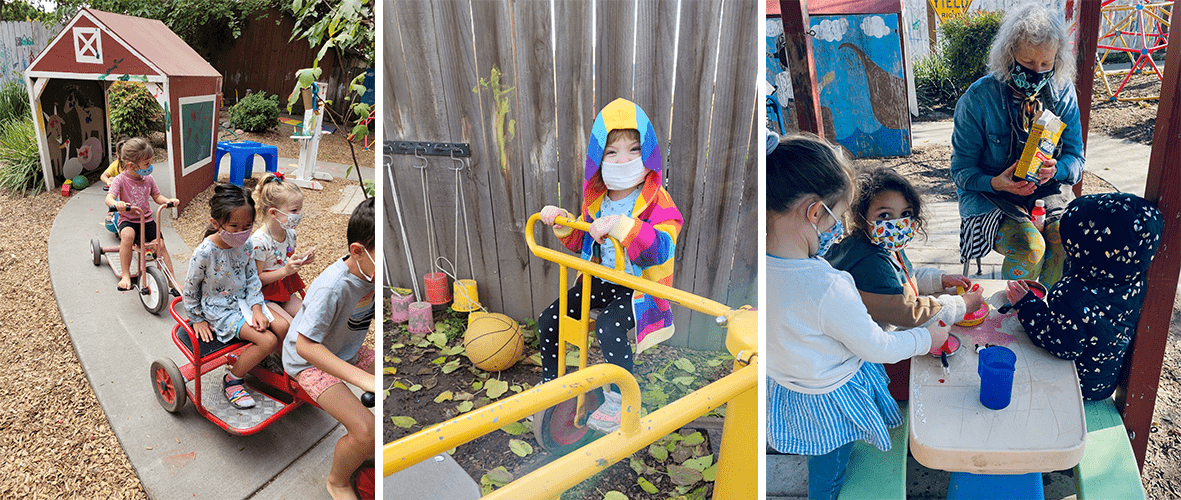 WPNS SUMMER CAMP JUNE 12 – AUGUST 11.
AGES 2.5 – 7 | SPACE IS RESERVED ON A WEEKLY BASIS
Join us for a fun-filled summer camp session! Have fun and play outdoors with a mix-aged group at WPNS summer camp. Kids explore outside with a teacher and parent aids while they learn and grow. Our summer program is broken up into week-long day camps between June 12th and August 11 2023, with classes from 8:30 am to 11:30 am Monday through Friday. We'll follow a similar pattern to school year session with child-led activities such as fort building, sand castles and play, trike riding, water play & flow exploration, painting and crafts followed by a snack session and book reading, and then more activities and play. Join in on the fun, there is lots to do and learn!
Choose your days, sign up by the week:
$20/day with in class family participation (You'll join your child in class on select days)
$35/day without family participation
For additional questions, contact us:
(530)662-3878 or membership@woodlandparentnurseryschool.org
woodlandparentnurseryschool.org
655 Fourth St, Woodland, CA