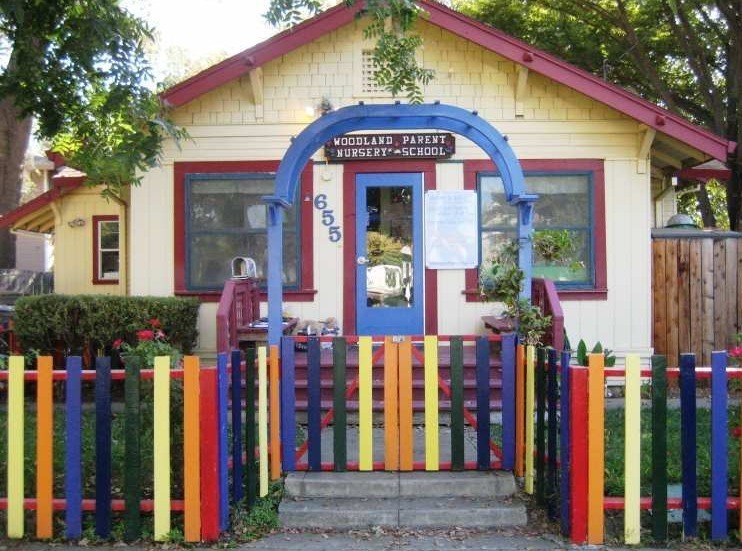 Established in 1956, Woodland Parent Nursery School (WPNS) is a non-profit cooperative preschool focused on parent education. Our goal is to encourage and develop in parents a deeper understanding of the principles of child welfare and parent-child relationships. Woodland Parent Nursery School offers a preschool program for children (2-7 years) in Yolo county. Parents are encouraged to actively participate in their children's early education by engaging in a variety of indoor and outdoor activities, including art, sensory and imaginative play.
We offer program options for both parent participation and non-participation. Our school is organized and administered by the parents and is guided by the direction of trained teachers. Its success depends on the collaborative efforts of all members. We all work together to provide the best environment for each child to learn and grow.
Preschool Rooted in Play
WPNS gives parents the opportunity to participate in their children's education. Parents and caregivers participate in our children's school experience and learn alongside them. As co-op parents, we are responsible for managing the school, maintaining the building and grounds, and co-teaching our children.
We emphasize a whole child, play-based approach to pre-school education. We encourage the learning of social skills — cooperating, sharing, taking turns, and problem-solving. We promote self-confidence, awareness of others, and the positive expression of emotions and needs. We introduce children to colors, shapes, letters, sounds, measuring, counting, patterns, and rhythm.
It is an opportunity to choose daily activities such as art, cooking projects, music, science, and storytimes. Children may also go on field trips, experiment with and explore materials and equipment, share responsibilities and experiences as a group.