Ideas for Children with Separation Anxiety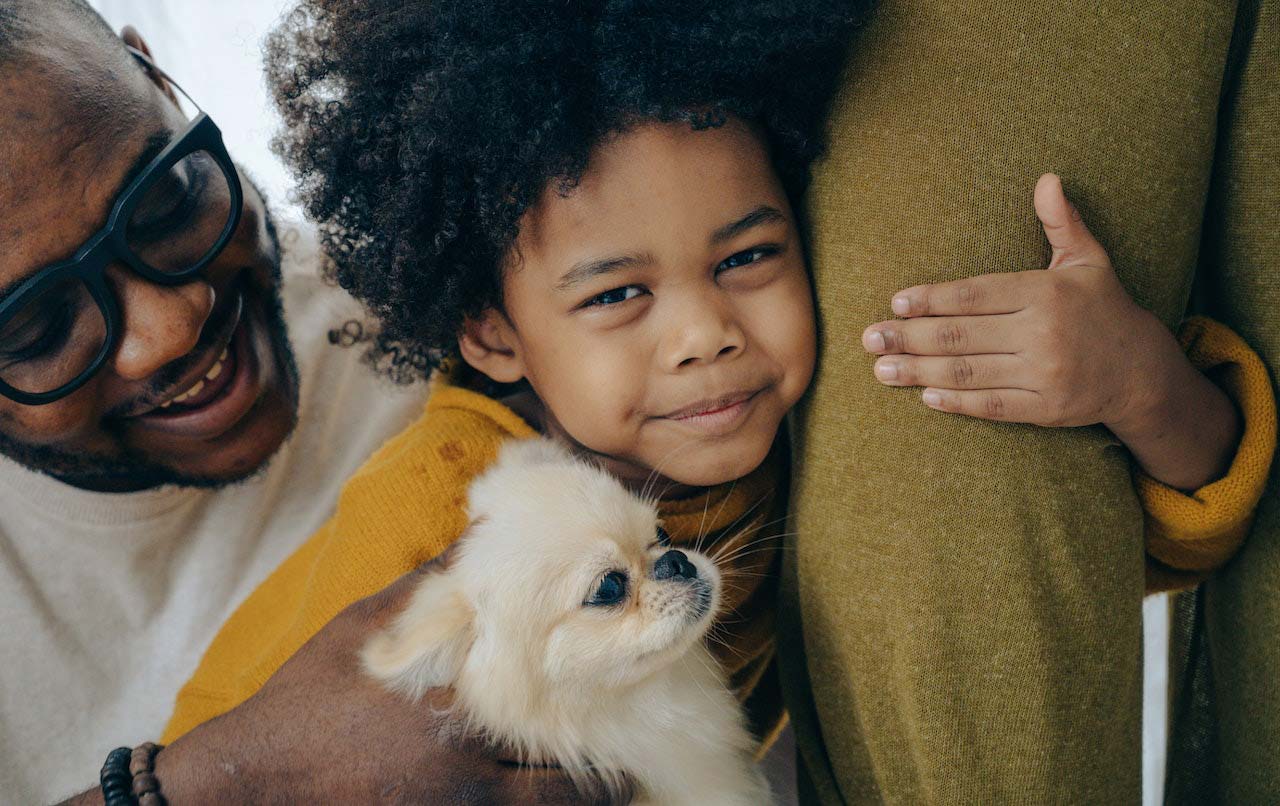 I would say I always feel so honored to get to work on goodbyes and to develop that trust with a child to become their safe person. Things I've learned over time:
1. Let the grownup stay.
Have a special place for them to sit while they are there. Have them stay in that place the whole time, so they can be the safe place from which the child can explore and come back. The child will probably want them to come with them. Acknowledge this, " You really want me to come play, and I am going to sit here." If things are still calm, they are welcome to add an explanation like, "so you can get used to being here knowing I'm not going anywhere." Expect things to not be calm. Acknowledge the feelings and then just be there with them in it giving comfort in the ways that work for that child when they are upset, i.e., a snuggle or no snuggle and just being near while staying in the seat. This only works if the parent is able to hold the boundary of staying in one place. This can also be done in time allotments gradually increasing the amount of time both grownup and child stay at school. Once the child has had multiple play experiences at a physical distance from their grownup, the grownup can introduce leaving to go the bathroom and coming back. Again, super important to tell the child.
2. Be predictable and do what they say they are going to do.
If they say, I am going to do two things with you and then go, do the two things and go. When the grownup keeps delaying leaving, the child feels even more anxious. Never sneak out or leave without saying goodbye.
3. Channel your inner zen.
Do the thing that allows the grownup to channel their inner Zen master even when they are having lots of big feelings too. Their child needs all their calm and more. When they leave, walk confidently away, smiling. Then it's totally ok to go have a good cry in their car.
4. Create a ritual around leaving.
The ritual can be something like a special handshake, a kiss in the palm like in the Kissing Hand, another grownup at the school holding them while they watch you leave doing a silly walk – at my old school, we had tickle bushes the parents had to get past and of course they never could without being tickled and giggling madly while trying to fend them off.
5. Play games at home and school around separation anxiety. The Opposite of Worry has lots of ideas. These are some I play:
Hide and seek. Be sure to be silly about not knowing where they are while wondering aloud where they could be. Tie this to where you are in space, so they know where you are, i.e., are they under the chair? Are they in the lamp? No they wouldn't fit there. I hear a giggle. What could that be? Is it the cat? No, cat's don't giggle.
I play a come and go game where the child usually rides away on a trike, and I ask in a play fearful, sad voice, "Are you going?" They answer yes. "Will you come back?" Sometimes they answer no. I began to play cry begging them not to go and missing them loudly when they've often gleefully driven away. Then when they come back, I am so happy and say, "I missed you so." Then they're off again. There's endless repetition of this. And the children ask for it.
Try roll playing. One of my families struggling with this, roll played at home. The child played me, Teacher Michelle. One parent played the child and the other parent played themselves. And they played school drop off and leaving.
6. Read books at home and school about separation.
My go too is Owl Babies – though it's definitely not a model of how to separate – they wake up and she's gone and then she dismisses their excitement upon seeing her again – but likely accurate of what it feels like from the child's perspective and where their fears take them in imagination. I had a child that didn't want any school adult near him or to look at him while he was crying after his grownup left. I would read this book aloud to myself and eventually he would be sitting next to me leaning into me. Until we didn't need the book anymore.
7. Re-enact Goodbyes
Take something big and something little and re-enact goodbyes and coming together again. I have done this with sticks and blocks as well as plastic animals. And I have had children struggling with a goodbye pick-up the big object and take on that role or take over both from me.
8. Create a visual chart.
One family, created a visual of the school routine including a clock: drop off with stick figures of them, snack, cleanup, pickup with stick figures of them. He carried this in his pocket and referred to it throughout the day.
9. Suggest writing a note.
I have also given paper and something to write with if they want to make something for their grownup to show them how much they are missing them, have taken dictation or have written a note about how much they miss their grownup while saying aloud what I am writing.
10. Allow other children to help.
I recently ran through my strategies with a child only to discover that what worked was playing something that child liked in his vicinity – rainbow snakes. When another child jumped into the play with me, he did too.
11. Hold boundaries.
Also be prepared to calmly hold boundaries when the grownup leaves. That may mean getting low and being in between them and the leaving grownup gently blocking them. It may mean taking them from the grownup. I take my cues from the child in regards to being low on the ground with them or carrying them, holding them or giving them distance and how much distance. Mostly I am on the ground, but I have had several children who carrying and walking around with them talking about what I am seeing has been what they needed. The child's helper at school should be one dedicated person to develop a trusting relationship with.
12. Don't talk them out or distract from their feelings.
Again, the biggest thing is I never try to talk them out of or distract them from their feelings. The vast majority of time it's better not to talk at all accept a simple acknowledgement, "It's hard to say goodbye." And sometimes not even that – they will show you they don't want you to talk. Then just be with them in that feeling.